2018 Date
July 18
​Hi Everyone! Just a couple things for our clinic show tonight. Casual dress is encouraged.
1. You can enter any class as many times as you would like, but must pay the entry fee each time.
2. Trail - The Ring A trail pattern layout from fair will be set up. You can choose to ride the Novice WT, Novice Intermediate, or Novice Advanced Pattern. Older riders may also request to work the gate if they want the practice.
3. Western Riding - The Novice OR Junior Senior Pattern can be ridden, just notify the judge prior to the start of your pattern so they know what they are scoring.
​ 4. Reining - The Novice, Junior, Senior, or Horsemaster Patterns can be ridden. Just notify the judge of which one you are doing prior to the start of your pattern.
$5.00 Per Class - Riders may enter a class more than once! Get multiple feed backs!


3 Divisions!
Judges Feedback & Score Cards!
ASTM-SEI Helmets Required for ALL Riders.



Powered by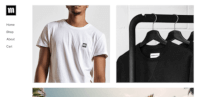 Create your own unique website with customizable templates.